A Checklist for Your Next Dental Visit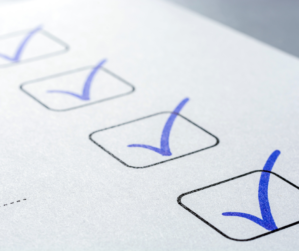 Welcome to Holman Family Dentistry! As your dental team, we want to help you stay on top of your oral health with regular visits. We have created this helpful checklist to ensure your next dental visit is as efficient and stress-free as possible.
1. Make your appointment: Make sure you call our office at least two weeks in advance to reserve a spot. We also recommend making your follow-up appointment before you leave. That way, you don't have to worry about finding time to call later.
2. Prepare your list of questions: Don't forget to come up with a list of questions for our team. Even if you can't remember them all during your visit, you can still bring them in with you.
3. Don't eat before your appointment: To get an accurate assessment of your oral health, our team will need you to come with an empty stomach. This means that it's best to avoid eating an hour before your visit.
4. Bring your dental records: To help us provide the best care for your specific needs, it's helpful to bring any prior x-rays, exam notes, and test results from past appointments.
5. Have a copy of your insurance card: Don't forget to bring a copy of your current dental insurance card, as this will help speed up the check-in process.
6. Confirm any health changes: We will ask you about any health changes, allergies, or medications that you are currently taking. This information is important to help us plan your care, so make sure you have this information on hand.
7. Be prepared to pay: Bring your method of payment with you. We accept most forms of insurance, debit cards, credit cards, and cash.
At Holman Family Dentistry, we want your appointment to be as efficient and stress-free as possible. To ensure this happens, make sure to check off this list before you arrive. If you have any questions, please feel free to contact us. We look forward to helping you achieve your best smile!
You can now request a dental consultation on our website here!