Dental Health in the Golden Years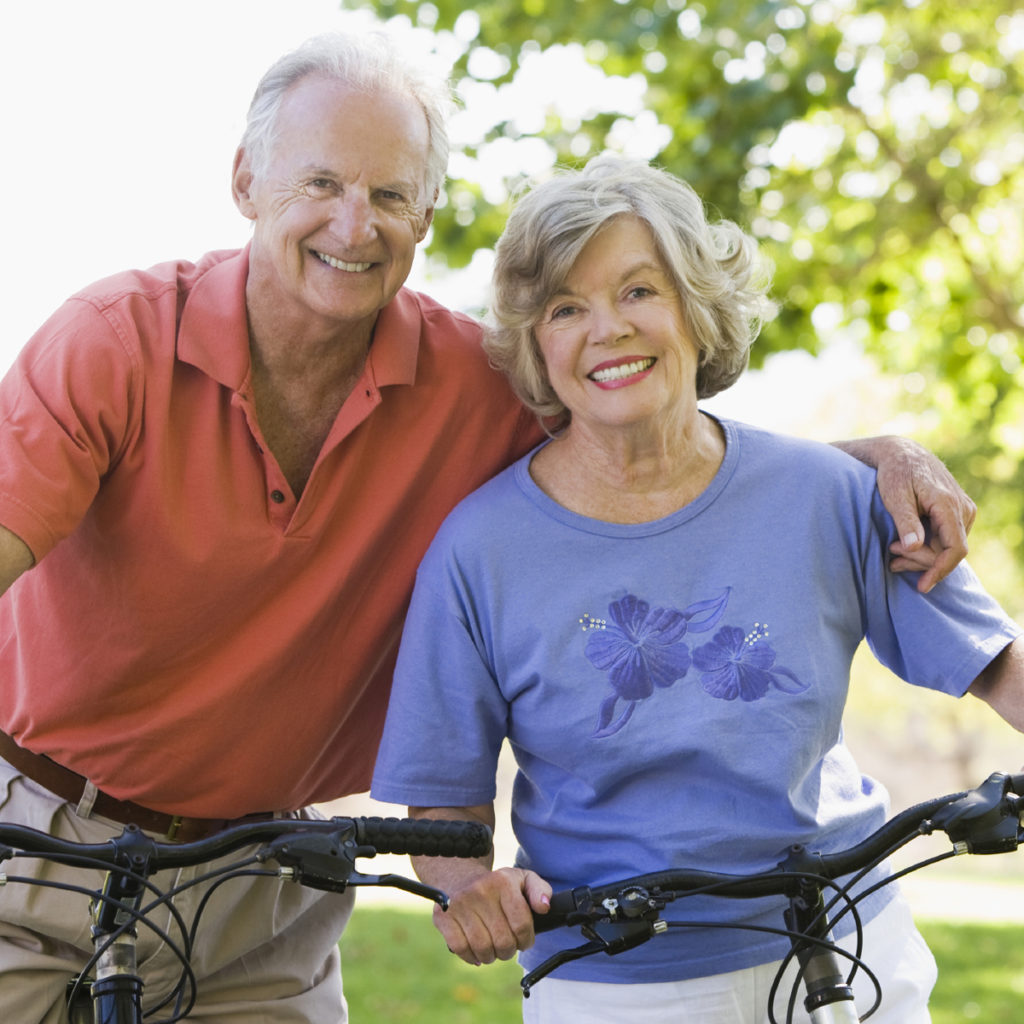 Many people associate the golden years with the loss of dental health and, as a result, tooth loss. As you age, dental health does not need to deteriorate. There are ways that you can help ensure a great smile for a lifetime!
Eat Nutritious Foods
In your golden years, it is more important than ever to maintain a solid diet with plenty of nutrients to ensure your teeth (as well as your body) stay healthy. As a general rule, consuming a plethora of fruits and vegetables of many colors in your daily diet will help ensure you are getting the nutrients your body (and your teeth!) need for long-term health. Particularly seek out foods full of calcium and vitamin D, which will reduce bone loss, promote healthy teeth and bones, and reduce the risk for tooth loss.
Brush 2-3 Times/Day
Regular brushing is important, no matter one's age. As you brush, you remove the thin layer of bacteria that builds up on your teeth from the food you eat. This buildup of bacteria can eventually develop plaque and lead to decay. Ensure you are brushing for 2-3 minutes, ideally after every meal.
Floss Daily
Again, as with brushing, flossing is a timeless requirement for caring for your teeth. Flossing is the only at-home hygiene activity that can reach those areas of plaque and bacteria between the teeth and below the gum line where disease and decay often originate. If flossing is a challenge for you, there are many products on the market that can help: from water flossers to interdental brushes to floss picks. Ask our office team about options that can help you maintain this habit for the long term.
Keep your Dental Appointments
Even if you have had minimal issues with your dental health up to now, make sure you stay consistent with your regular dental cleanings and checkups. In addition to providing regular professional cleanings, at these appointments we can help identify and address any problems that may arise at early stages. In this case, an ounce of prevention certainly is a pound of cure!
Kick the Tobacco Habit
Use of tobacco in any form can be significantly detrimental to your oral health as well as your overall health. In fact, smokers are twice as likely to lose their teeth as non-smokers. It is never too late to kick a harmful habit, and it may help you keep your teeth!
If you already are dealing with missing teeth, you will be encouraged to know there are many replacement options available to meet your needs and preferences, from dentures to bridges and implants. Our team of dentists are well equipped to help you navigate these options to find the one that is best for you, and then to help restore your smile to its original best.
We at Holman Family Dentistry enjoy a long-standing relationship with our clients and their families. It would be our pleasure to serve you long into your golden years and help ensure the best dental health for you and your family.