Employee Spotlight: Helen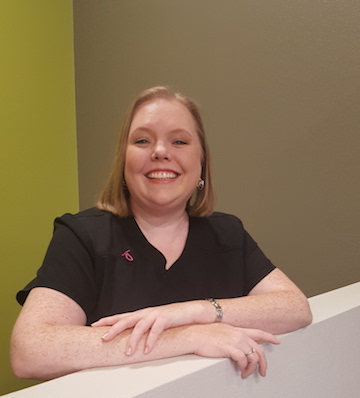 What is your role at Holman Family Dentistry? Office/HR Manager. 
What do you like most about working at Holman Family Dentistry? It is such a great work environment, everyone is a team, we get the work done while still having a good time! I also love knowing all our wonderful patients, the smiles on their faces as they leave makes my day! 
When you are not working, what do you enjoy doing in your spare time? I love to craft, read, and spend time with my family and friends, listening to live music and visiting my family's farm for some relaxation!
What is your favorite thing about living in Northwest Arkansas? I am new to the area, but so far loving NWA. I get the chance to be close to my family and I love how much NWA has to offer. It is a great community with arts, entertainment, shopping, and more. I am definitely looking forward to exploring this beautiful part of the state.