Employee Spotlight: Melissa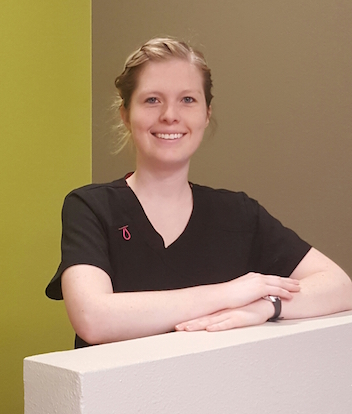 What is your role at Holman Family Dentistry? Registered Dental Assistant
What do you like most about working at Holman Family Dentistry? What I like most is interacting with many people as well as getting to see different dental procedures take place first hand. Overall it is a great environment. 
Tell us some exciting things going on in dentistry right now. Even though I feel everything in the dental field is exciting, X-ray imaging will always get my attention. Digital Radiography has made the process of getting an image a lot simpler and faster. Storage, contrast, cropping and retrieval is much easier. 
When you are not working, what do you enjoy doing in your spare time? Actually, I don't have much free time in my life with since I'm the mother of 2 little boys. So I'm always trying to find balance between my boys and work. But if I do have some free time I usually entertain myself by either watching movies, reading a good book, and going outside – I find the outdoors so relaxing. 
What is your favorite thing about living in Northwest Arkansas? Besides NWA giving me a sense of home, my favorite thing about the area is the beautiful scenery. There is nothing more peaceful to me than scenic drives or the trails.