Fun Ways to Teach Your Child About Oral Health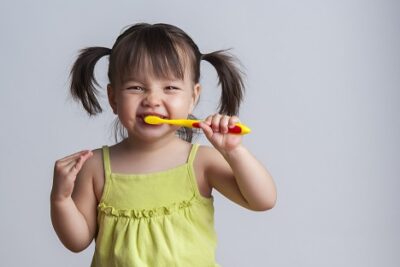 It is undeniable that it takes a long shot to teach children about good habits and oral health. Whether it is eating at the table, brushing before and after a night's sleep, or not having too many candies, children have endless questions and arguments for you. Addressing these questions and getting them to do the right thing after all is a big challenge, and we all need to master how to do it more efficiently and patiently.
When you want to teach about oral health to your child, you will need to take out a little time so that you can patiently wait for them to grasp all the new information that's coming their way. They need to understand it in a way that taking care of their own oral health becomes a part of their routine and not just something they do after getting scolded by parents.
Flossing Game
If your child is into Legos, this activity will surely help you. All you need for this activity is a large Lego block that will be used as teeth, a piece of yarn that will be used as floss, and some play dough that will be used as something dirty stuck between the teeth.
Put some play dough between and around the surface of the Lego blocks and have them clean it with the help of a yarn. Once they are finished, explain to them how important it is to not only clean the surface of the teeth but also between them.
Run Away From Cavities Game
This activity requires only a few supplies, including a permanent marker, a watercolor marker, and a paper towel. With the help of the permanent marker, draw a tooth on the paper towel. Using the watercolor marker then, put a dot inside the tooth and throw a little water on the dot.
As you throw the water, the dot will spread on the paper towel. At this point, show your child that if they don't brush, the cavities inside their mouth will spread just like the tiny dot on the paper towel.
Read With Them
Reading with your children is probably the best way to instill good habits in them. Take any topic you want to talk to your child about and start reading about it with them. Give them time to absorb the informational content and ask questions. They are plenty of books about healthy teeth, brushing every day, and going to the dentist. Reading it in books will show the children how important this matter is and will reinforce them to adopt healthy oral habits in their routine.
If you want to book an appointment for your child, contact Holman Family Dentistry today.