How Chronic Illness Can Also Impact Your Mouth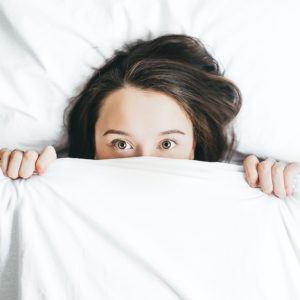 There is a surprising connection between your mouth and body that can be easy to overlook. Chronic illnesses such as diabetes and arthritis may be associated mainly with the negative effects it has on the body, but they can also impact your oral health in significant ways; more than what you may expect.
Diabetes
It is estimated that over 34 million Americans have diabetes making it one of the more common chronic illnesses that people suffer from. People who have diabetes struggle with blood sugar levels, which is where the major effects on the mouth come into play.
Your body produces white blood cells to fight against infections that can happen all over your body–including your mouth. The high blood sugar levels that diabetes victims can face make it difficult for your body to produce these white blood cells, making the chances of developing an oral infection higher.
Diabetics also experience dry mouth, which makes it easier for bacteria to spread. Without saliva in our mouths, there is nothing to naturally wash away bad bacteria. We recommend that those struggling with diabetes stay hydrated by keeping a water bottle close by.
Arthritis
When people think of arthritis, they are likely thinking about the effects it has on the body. Arthritis is the inflammation of any joint in the body that causes them to become stiff and difficult to move, usually accompanied by pain.
This can also happen in the jaw–and there is a name for it: TMJ, or temporomandibular joint disorder. Much like with any other joint in your body, this arthritis in the jaw makes it difficult for people to open, close, and move their mouths around. TMJ can be caused by a number of things. For some, it develops on its own, while for others it can be caused by an accident or frequent teeth grinding.
Inflammation reduces your body's ability to produce white blood cells and thus arthritis compromises the health of your mouth. Like diabetes, arthritis puts users more at risk for oral health problems. For people suffering from either chronic illness, it is vital to stay on top of their oral health by brushing more frequently and seeing us.
At Holman Family Dentistry, we want to help you. If you are suffering from a chronic illness, you can talk to us and ask any questions about how it impacts your oral health and what we can do to help. If you would like to talk or book an appointment, you can call our office at 479.795.1101.