Invisalign for a Straighter Smile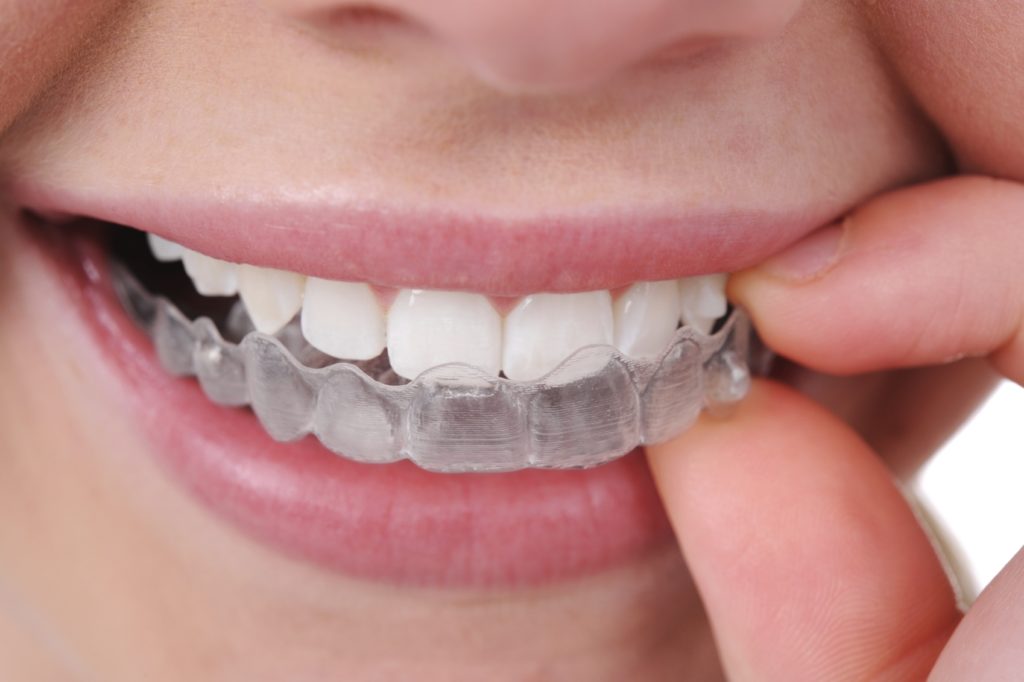 If you have looked into the potential of orthodontic care, it is likely you have heard of Invisalign.
Invisalign is an innovative orthodontic treatment for patients with crowded teeth, an uneven bite, gap teeth, or simply have areas that need straightening. Invisalign is a service and product we offer in our office as a treatment option for our patients wishing to work on their smile.
Invisalign is a treatment that involves a process of wearing a series of clear, removable aligners for specified periods of time that gradually straighten your teeth. Rather than with traditional orthodontics, Invisalign involves no brackets and wires nor any of the restrictions that come with metal braces.
The Invisalign aligners are designed to apply the right amount of pressure to the right place at the right time based on the patient's treatment plan. Our office works individually with each patient to ensure the aligners fit correctly and that progress is according to plan.
One of the greatest benefits of Invisalign is that they are virtually invisible. Those around you may not even know you are wearing them. As well, they can be removed to eat, drink, brush and floss, or simply for special occasions. As well, as opposed to traditional braces, there are no metal wires or brackets to irritate your mouth.
As compared to other aligners on the market, Invisalign are the most comfortable, the most efficient (50% faster), and the most innovative, moving teeth into place with more precision and control than other brands.
If you are interested in an Invisalign consultation, we'd love to discuss with you the process and see if you are a good candidate for this innovative treatment. Call our office today to talk with one of our friendly staff or to schedule an appointment.