Overcoming Dental Anxiety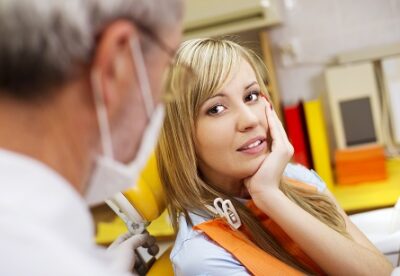 We know that going to the dentist can be a source of anxiety and stress for many patients. If you suffer from dental anxiety, you're not alone. According to the American Dental Association, an estimated 75% of Americans suffer from dental fear or dental phobia, with over 20% avoiding dental visits completely.
At River Valley Smile Center, we understand your fear and do our best to make sure your visit is as stress-free as possible. In order to help you cope with dental anxiety, here are our top five tips for conquering your dental anxiety:
1. Find a Dentist You Can Trust: Finding the right dentist is essential for creating a stress-free environment. It's important to choose a dentist you feel comfortable with and who can listen to your concerns and explain all of the procedures in an understandable manner. At River Valley Smile Center, we prioritize building trust and creating a comforting atmosphere with every patient.
2. Prepare for Your Visit: We recommend having a checklist of what you would like to discuss and cover during your appointment. Having your questions and concerns already listed out can help you stay on track during your appointment, giving you more time to speak openly with your dentist.
3. Utilize Relaxation Techniques: Taking slow and deep breaths or squeezing a stress ball can be helpful to focus and ground yourself. By the time you make it to your appointment, your relaxation techniques will become second nature and allow you to focus your energy in a positive direction.
4. Listen to Music: Music has been found to have calming properties and can be a great way to ease your mind. We recommend playing soothing music in your headphones to help you relax throughout your appointment.
5. Choose Anesthetic Options: Don't be afraid to ask your dentist about anesthetic options to ease your discomfort. Our team is more than happy to answer any of your questions and provide suggestions for the best approach for your dental care.
We understand that the thought of going to the dentist can be a source of worry for many patients. At Holman Family Dentistry, we strive to create a comforting and inviting atmosphere for each patient. Don't hesitate to reach out to us with any questions you may have. We're here to provide the very best in quality dental care and help you overcome your dental anxiety!