Should You Get a Bridge or Small Dental Implant for a Few Missing Teeth?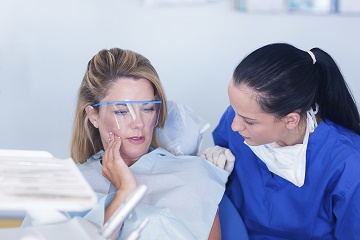 If you are missing a few—but only a few—teeth you may be wondering whether a bridge or a dental implant would work better for you.  There are advantages and disadvantages to each, and ultimately only you know what is best for you, but here are a few things to consider about each.
Dental implants.
Dental implants most closely mimic your natural teeth.  Once a dental implant is completed, nobody can tell that the implant is not your real tooth.  In fact, given that care for a dental implant is exactly the same as for your natural teeth, and given that they are not removed each evening, you yourself will likely eventually forget about the fact that they are not natural teeth.
Having said that, keep in mind that dental implants are both more expensive and more invasive to install than other types of dental reconstructions.  We will need to see you for at least a few appointments, and the implantation procedure involves drilling into your jawbone and inserting metal sockets to act as the "roots" for your new "teeth."
Dental bridges.
A dental bridge is essentially a dental construct placed between two anchor teeth.  It is commonly made of ceramic teeth fused to a metal backing, and it looks and operates like real teeth.  Some bridges are removable, while others are permanently affixed in place.
Getting a dental bridge will be cheaper than filling in the gap with dental implants.  It may also be faster, and will almost certainly be less invasive.  Still, you cannot beat a dental implant for authenticity, so if you are looking for something that will look, feel, and operate exactly like a natural tooth, a dental implant fits the bill.
We are here to help you decide.
We know that your dental care is important to you.  It's important to us, too.  We are here to help you and we want to make sure that you have all the information you need to make an educated and well-founded decision.
Come see us and let's talk.  We will be happy to sit down with you, explain your various options including the pros and cons of each option, and answer any questions you may have.  We are here for you, and we look forward to helping you get the healthy and happy smile you want.