The Foods You Eat Can Impact the Health of Your Gums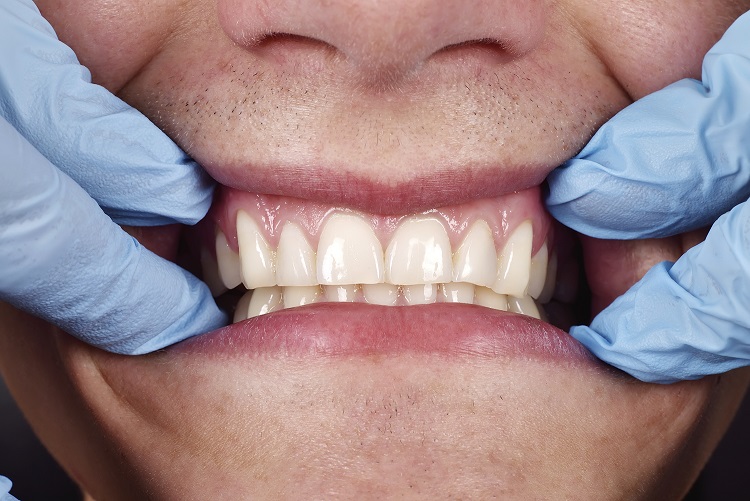 Do you want to make sure that your gums are as healthy as possible? If so, then you want to keep a close eye on your diet. Your gums take a lot of the nutrients out of the food you eat, and make you healthier as a result. If you eat the right foods, you help to keep your gums healthy, plus you keep them able to fight off things like gum disease more effectively. Here are a few foods you should regularly eat if you want the healthiest gums possible.
Onions Are One of the Top Foods for Optimal Gum Health
Taking a bite of a raw onion can help improve the overall health of your gums. The juices that come out of an onion have been shown to kill off many different strains of bacteria. This can include the types of bacteria that can lead to gum disease. Add a slice to a deli sandwich or a few pieces to a fresh salad to get it into your diet each day. The more you eat, the healthier your gums can be.
Mushrooms Can Rid the Mouth of Microbes
One of the better foods to help get rid of microbes within the mouth which would otherwise lead to tooth decay is by adding mushrooms into your diet. Ideally, you want to eat varieties like shitake. They are packed full of anti-microbial agents that can keep both your teeth and gums incredibly healthy.
Make Sure to Indulge in Sweet Potatoes
When you want healthy gums, then you also want to eat some sweet potatoes regularly. They help to maintain the elasticity and membranes within your gum tissue because they fill your oral cavity with Vitamin A. You can eat them baked, mashed, fried, boiled, and even steamed, so add them into your dinner anywhere you would otherwise add in regular potatoes.
We Can Also Help
Here at Holman Family Dentistry, we can also help you in your quest to keep your gums healthy. We can help you with regular cleanings and exams, plus, we can also help with treatment should any of the earliest signs of gum disease become present. Contact us today and let us help guide you down the path towards healthier gums by not only adding the right foods to your diet, but also by ensuring you are getting the best dental care possible.