The Importance of Children's Dentistry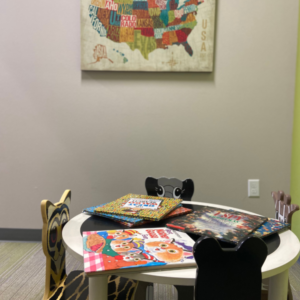 At Holman Family Dentistry, we believe that a child's smile is a treasure that deserves the utmost care and attention. As parents, you want the best for your children, and that includes their dental health. In this blog, we'll explore the significance of children's dentistry and why Holman Family Dentistry is the perfect place for your child's dental care needs.
Building Healthy Dental Habits Early On
Healthy habits begin at a young age, and children's dentistry is the cornerstone of a lifetime of excellent oral health.
The Importance of Early Dental Visits

Why it's essential to start dental check-ups early.
Building trust and familiarity with the dentist.

Preventing Dental Issues

Regular check-ups and cleanings can prevent cavities and other dental problems.
Early intervention for issues like thumb-sucking and teeth grinding.
Expertise in Pediatric Dentistry
At Holman Family Dentistry, we specialize in children's dentistry, ensuring a comfortable and enjoyable experience for your little ones.
Pediatric Dental Specialists

Our team of dentists is trained to work specifically with children.
Creating a welcoming and child-friendly atmosphere.

Preventive and Restorative Care

Fluoride treatments and dental sealants to protect young teeth.
Expertise in addressing common childhood dental issues.
Making Dental Visits Fun and Stress-Free
We understand that dental anxiety can be a challenge for children. Our approach is designed to make every visit enjoyable.
Child-Centered Care

A welcoming and child-friendly office environment.
Educational tools and techniques to teach kids about oral hygiene.

Painless and Comfortable Procedures

Gentle and compassionate care for cleanings, fillings, and more.
Explaining procedures in kid-friendly language to reduce fear and anxiety.
A Lifetime of Healthy Smiles
Our goal at Holman Family Dentistry is to set your child on a path to a lifetime of healthy smiles.
Educational Resources for Parents

Providing parents with tips and guidance for maintaining their child's oral health at home.
Encouraging a balanced diet for healthy teeth and gums.

Transitioning to Adult Dentistry

Guiding children through the transition to adult dental care.
Building trust and confidence in dental visits for life.
Choosing Holman for your child's dental care is a decision that sets the foundation for a lifetime of healthy, happy smiles. Our expertise in children's dentistry, combined with our compassionate and child-centered approach, ensures that your little ones will receive the best care possible. Schedule an appointment today and let us help your child achieve and maintain a bright and beautiful smile from the start.