What You Don't Know About Dental Insurance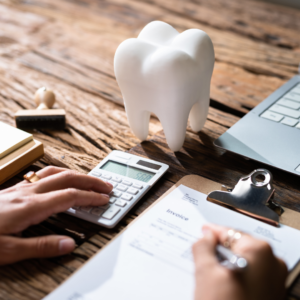 If you're like most people, you know you should have dental insurance to cover routine care and dental emergencies, but you don't really understand how it works. At Holman Family Dentistry, we believe that everyone should have the right to have a healthy and beautiful smile, so we want to help break down the basics of dental insurance.
First and foremost, it's important to understand the basics of your coverage. Every dental insurance plan is different, so the best way to determine what your insurance will and will not cover is to contact your provider directly and ask specific questions. The type of dental insurance plan you choose will determine what coverage you will have. Most insurance plans include regular exams, cleanings, X-rays, fillings, and some basic emergency procedures.
The next step is to determine your out-of-pocket expenses. Your out-of-pocket expenses will depend on your plan and the amount of coverage you choose. Usually, these costs are paid as a deductible before the insurance company will start covering expenses. Be sure to check with your provider to find out what your deductible is. Additionally, it's important to understand how co-pays and co-insurance will affect your dental visits. A co-pay is a flat fee you will have to pay at the time of your appointment, while co-insurance is a percentage of your costs that you will be responsible for.
Finally, it's important to keep in mind that most insurance companies have annual limits on the amount they will cover in a calendar year. Make sure you understand what these limits are before you seek any major procedures. Once you reach the maximum annual limit, you will be responsible for the full cost of any additional care.
At Holman Family Dentistry, we believe that dental care should be accessible and affordable for everyone. That's why we strive to provide top-quality care in a comfortable and relaxed environment. We accept most dental insurance plans, and our staff is always available to answer any questions you may have.
Remember, don't be intimidated by your dental insurance. Our staff is here to help make sure you have the coverage you need. We want you to have a beautiful, healthy smile – so call us today to get started!